Fernan A. Navor | Teacher I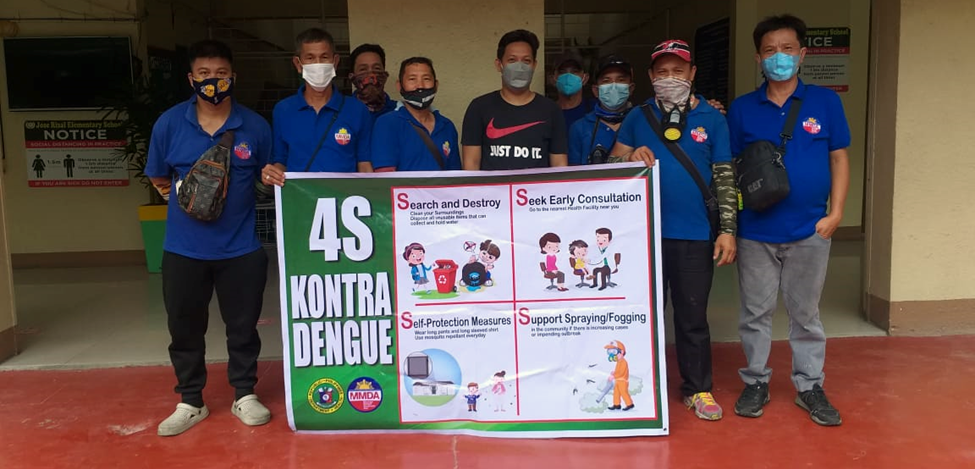 The Schools Division of Pasay City requested the Metropolitan Manila Development Authority (MMDA) office to disinfect all Pasay City public-school buildings and facilities, including Jose Rizal Elementary School, on March 24, 2022, from 1:00 to 3:00 p.m. as part of the Inter-Agency Task Force (IATF) for COVID-19 requirements for schools conducting pilot limited face-to-face classes.
Dr. Rolando E. Soriano, principal of the school, welcomed the MMDA personnel. They began disinfecting the rooms used in the limited face-to-face classes, which included floors of the Pagcor and Deped buildings. They used high-quality disinfectant solutions that were imported from other countries. After disinfecting the Pagcor and Deped buildings, they moved on to the Trinidad building, which housed the Kinder classrooms
After the disinfection of classrooms and facilities, they conducted the misting in the area to prevent Dengue and other diseases.
Throughout the duration of the disinfection, they were assisted by SDRRM Coordinator Fernan A. Navor and School Nurse Ralph Julius Aquino.