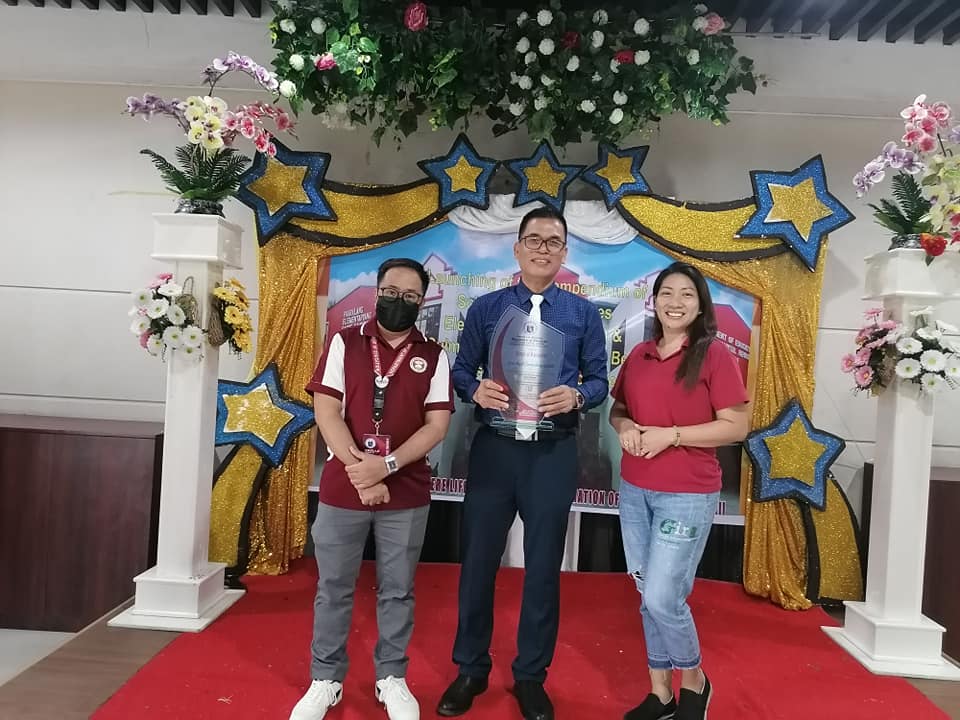 By Ivan D. Grulla, Master Teacher II
"Plant seeds of hope in your heart. Give them plenty of love and attention, then watch as your beautiful dreams bloom."
       Jose Rizal Elementary School's "Project Game" (Gulayan Atbp. para sa Malusog at Energetic na magaaral ng JRES) has been included in the roster of schools' best practices for three consecutive years (2018-2019, 2019-2020, and 2020-2021) and awarded as one of the "Hall of Famers" during the Schools Division of Pasay City's Launching of the Compendium of Schools' Best Practices Electronic Book (e-Book) and Culmination of Schools' Best Practices for three consecutive years on March 25, 2022, held at JRES Conference Hall.
       In its third year of implementation, the school continued to plant seeds of hope for JRES beneficiaries of Gulayan sa Paaralan in the face of the COVID-19 pandemic. For the School Year 2020-2021, the project increased vegetable product production and provided a mechanism for generating income and supplementing the needs of the milk feeding program, as well as extending its function to the "Adopt-A-Star Project" and Project PARTH.
       The project team, led by Mrs. Criselda A. Santos, with Mr. Ivan D. Grulla as Assistant Team Leader, and comprised of the following members: Our Gulayan sa Paaralan coordinator, Mr. Marvin Magalong, school ICT, Mr. Mark Domingo, our feeding teachers, Mrs. Erlinda Alingcastre and Mrs. Vilma Cuason, and our school nurse, Mr. Ralph Julius Aquino, worked diligently and collaboratively for the pre-implementation, implementation, and post implementation through the Program-Action-Logic Model that yielded better results.
       The event was attended by school principals and public school district supervisors. Our beloved and supportive school principal, Dr. Rolando E. Soriano, received the plaque of recognition.
       The success of Project GAME #KalingaNiRizal would allow it to assist and train learners to appreciate vegetables and lead a healthy mind and lifestyle.