"A place where Quality Education is a Lifestyle"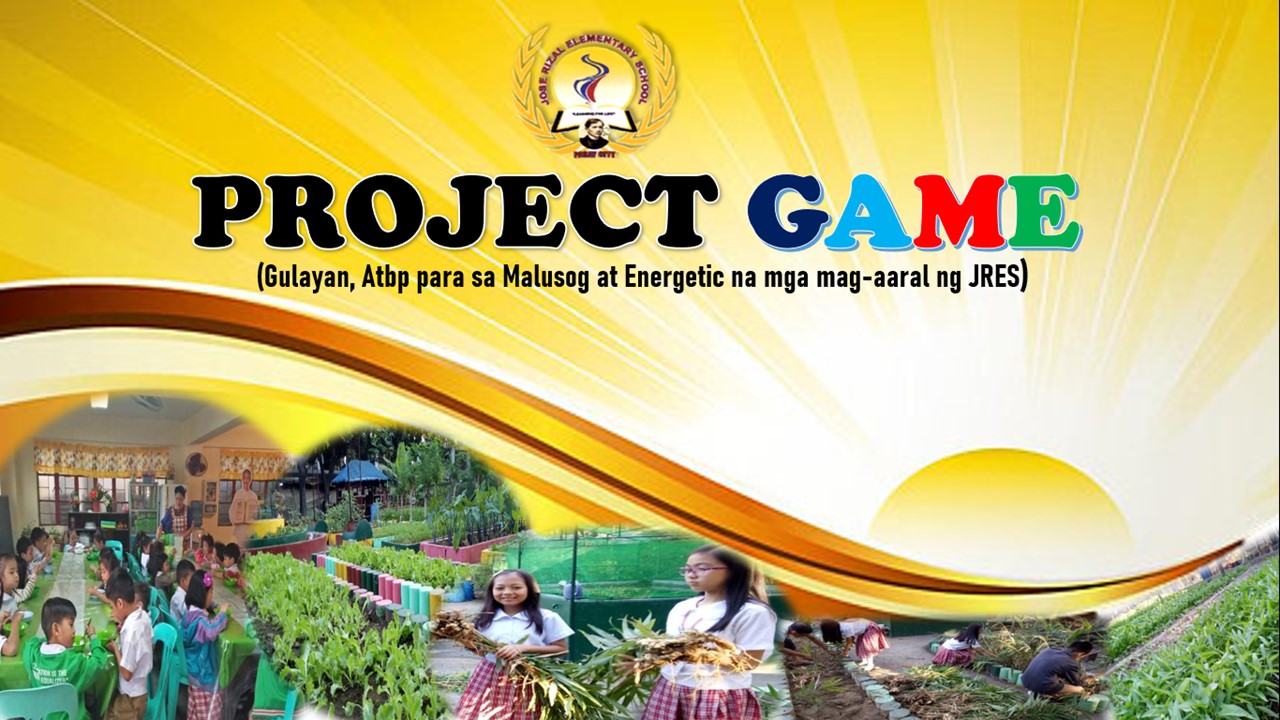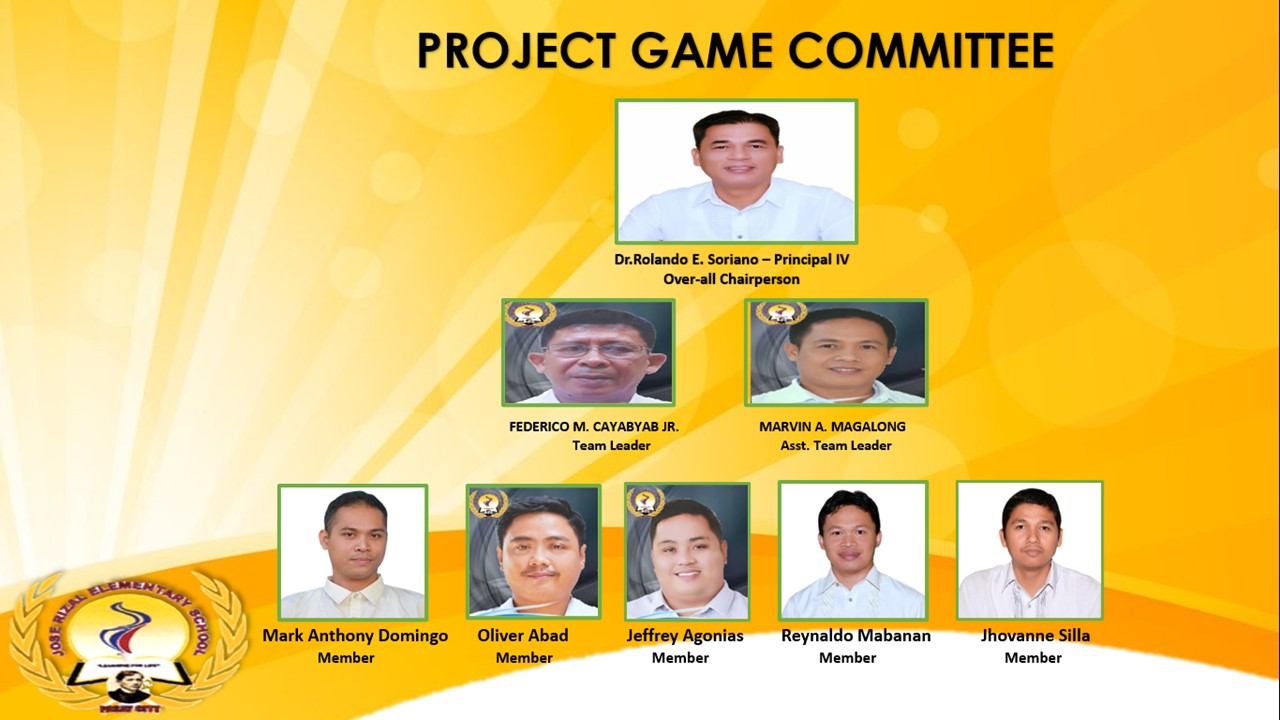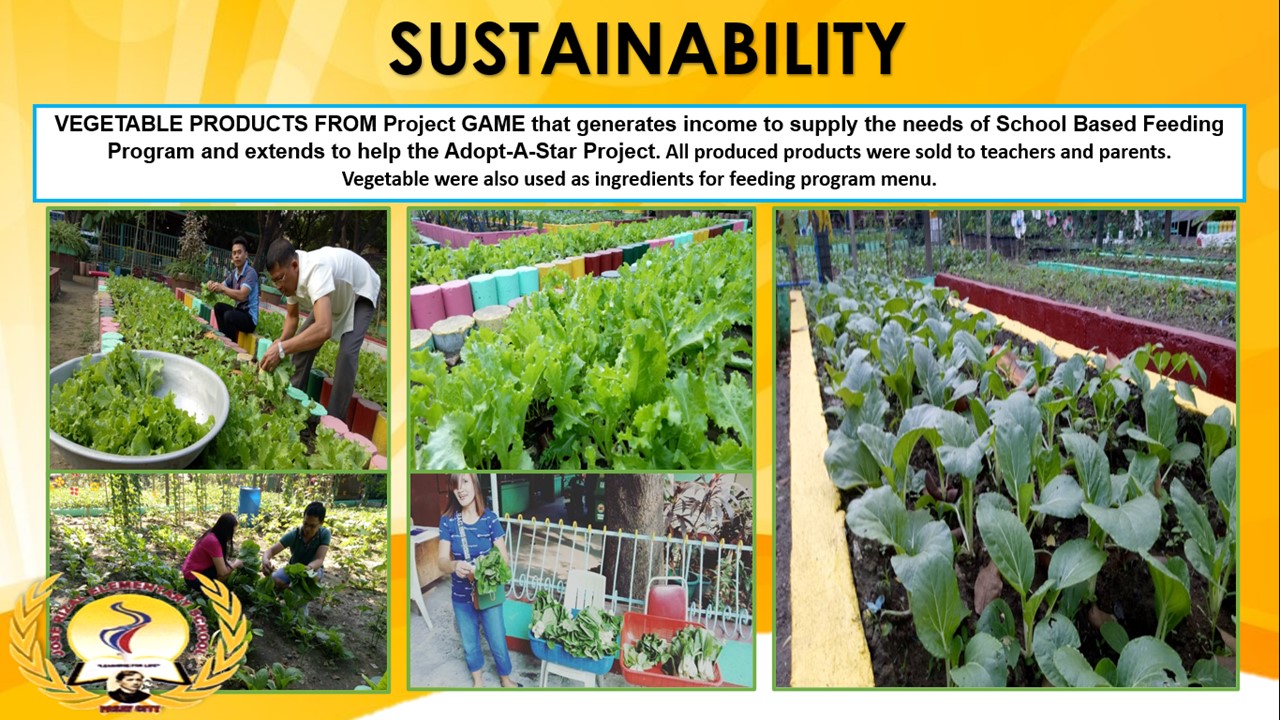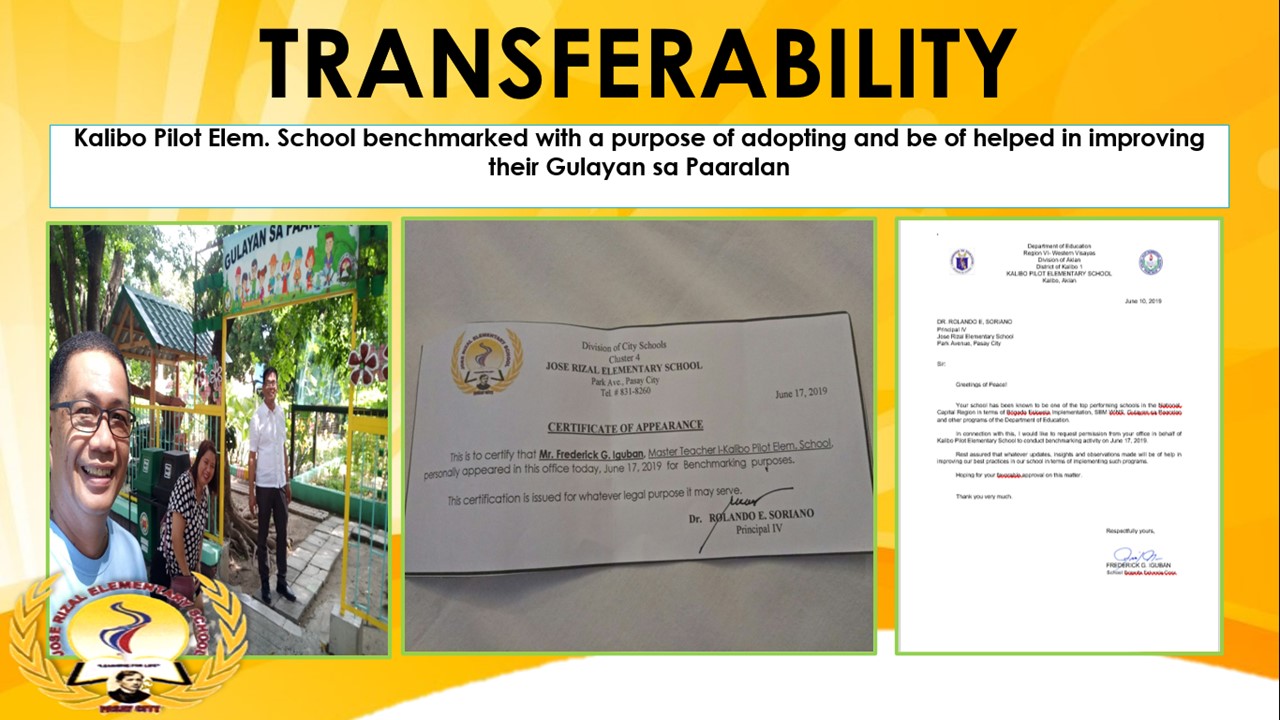 Jose Rizal Elementary School strengthens the implementation of Gulayan sa Paaralan Program to address malnutrition and promote vegetable garden production and consumption among children.
Through the years, it has been a consistent awardee of different agricultural contests within the Division.
In school year 2019-2020, the Gulayan sa Paaralan was enhanced into "GULAYAN FOR ALL SEASONS" envisioned to integrate different school programs, projects and activities that pave to a more innovative and unique implementation.
Project Game is a flagship initiative of JRES to address serious problems; Increasing trends of learners with Body Mass Index belonging to "severely wasted and wasted" nutritional category, to intensify malnutrition campaign via School Based Feeding Program.
It is clearly obvious that there is a need to address the rising trends of learners belonging to severely wasted and wasted through the utilization of JRES made crops from our own gulayan to supplement the SBFP of JRES as well as to generate income that will serve as funds for purchasing materials and equipment for our SBFP.
The project provide mechanism that generates income to supplement the needs of JRES School Based Feeding Program with regards to materials and equipment needed as well as to extend its function to the "Adopt-A-STAR Project" where potential (12) twelve students-at-risk for dropping out were included in the School Feeding Program.
The success of implementation is based on the learners decrease in trends of severely wasted and wasted, as well as the increase of generated income from the Gulayan vegetable products. It saves 12 learners in dropping-out from school.